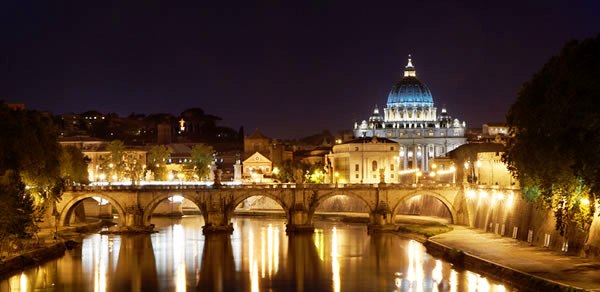 Civitavecchia, Rome
We pick up you from the dock or any other place you wish. Today you have to be ready for an extensive tour of the Eternal City. The tour will start from the famous Trevi Fountain, the most impressive fountain in Rome that covers one whole side of Piazza Poli. Secondo stop id the Monument to Victor Emanuel II (the first king of united Italy), also called the "Wedding Cake", built from 1885-1911 and located in the very heart of Rome; close to it we have our thirds stop, the Capitolin Hill, on steps designed by Michelangelo, to view the superb panorama of the Roman Forum and the Rostrum that stands upon it, a platform from where Rome's leaders addressed the city's people. From here we reach Piazza Navona a marvel of light and sculpture with its three Baroque fountains that were sculptured by Bernini, from Piazza Navona you can easily reach the Pantheon, a classic Roman temple built by Agrippa in 27BC, where the tomb of Raphael is located. Crossing one road you are on Corso Umberto, shopping and "dolce vita" walking road, following this road till the end you are in Piazza del Popolo, a beautifull historical square, with an amazing egiptian "obelisco" in the meddle. Before we drive you back at the pier or other destination you wish, we have time to drive along the Tevere river. Then we will drive you to the dock or others places you prefer, in time for departure. This tour includes: - Professional English-speaking driver. - Transportation in Mercedes luxury AC van; - snacks and beverages on board; A licensed guide can be hired at an extra cost.
All tours begin and end at the place and time established by the customer. Prices are per person. Within our vehicles is available for all our customers, free of charge, a minibar with cool drinks and snacks. The entrances to museums and other art venues, meals and tips are not included.
Free internet wi-fi in selected vehicles.
Prices
: depending on the tour and services selected.
Request a quote to:
info@sicilywithmario.com
MORE DAYS TOUR:
If you want to combine together several day trips, we can arrange personalized tours.
COMPLAINTS
If a Client has a complaint against the Company, the Client must first inform the company at the earliest opportunity to allow the grievance to be rectified and in case offer a refund, before any public display of the matter.
CANCELLATION POLICY:
* 50% of your total amount if you cancel from 2 days prior to your scheduled arrival date.
* 70% of your total amount if you cancel 1 day prior to your scheduled arrival date.
* 100% of your total amount if you cancel less than 1 day prior to your scheduled arrival date or No show.