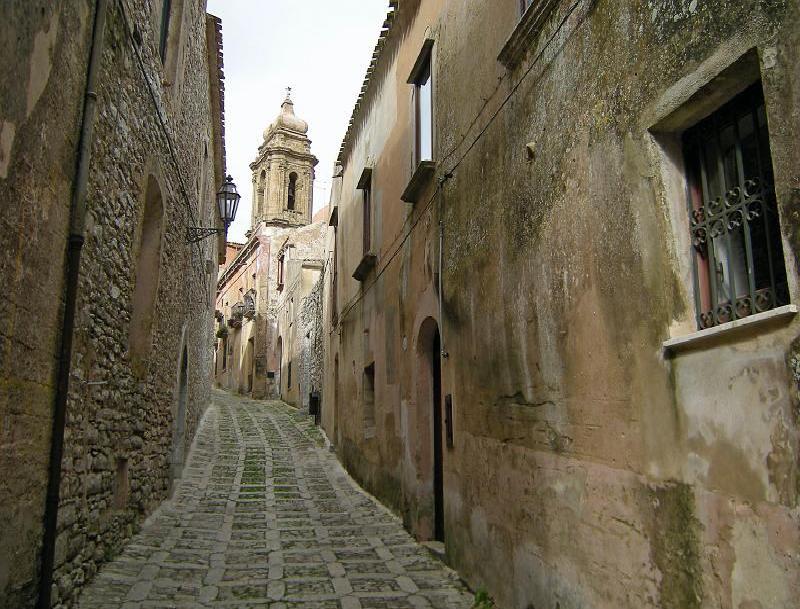 Palermo, Trapani
Easy walking + pedestrian path
The tour begins at the place and time agreed with the customer. Today we cross the western part of Sicily, our first stop will be, in fact, the archaeological site of Segesta. Maybe a turkish ancient settlement, the city of Segesta was a prestigious Greek colony, it was during the Greek period that Segesta became one of the most important cities of the western part of Sicily. At first we visit the Segesta greek temple, a temple in Doric style. The temple is composed of 36 columns, still intact despite earthquakes and bad weather suffered over the centuries. Very beautiful it's also the greek theatre, a typical example of a greek theater, semi-circular in shape. After the archaeological excursion, we head towards the mountain and precisely in Erice. Medieval town of Erice placed at 880 mt. above sea level. The remains of the ancient Phoenician city walls are the setting for a great little town; among the major attractions highlight we have: the Cathedral, built in 1300, in Catalan Gothic style, with refined decorations among which the icon of the Black Madonna, venerated a lot . It 'nice to walk the streets of the town and enjoy, in one of the many local shops, the famous sweet almond paste. Our tour ends here, customers will then be accompanied to the place and time they prefer.
All tours begin and end at the place and time established by the customer. Prices are per person. Within our vehicles is available for all our customers, free of charge, a minibar with cool drinks and snacks. The entrances to museums and other art venues, meals and tips are not included.
Free internet wi-fi in selected vehicles.
Prices
: depending on the tour and services selected.
Request a quote to:
info@sicilywithmario.com
MORE DAYS TOUR:
If you want to combine together several day trips, we can arrange personalized tours.
COMPLAINTS
If a Client has a complaint against the Company, the Client must first inform the company at the earliest opportunity to allow the grievance to be rectified and in case offer a refund, before any public display of the matter.
CANCELLATION POLICY:
* 50% of your total amount if you cancel from 2 days prior to your scheduled arrival date.
* 70% of your total amount if you cancel 1 day prior to your scheduled arrival date.
* 100% of your total amount if you cancel less than 1 day prior to your scheduled arrival date or No show.