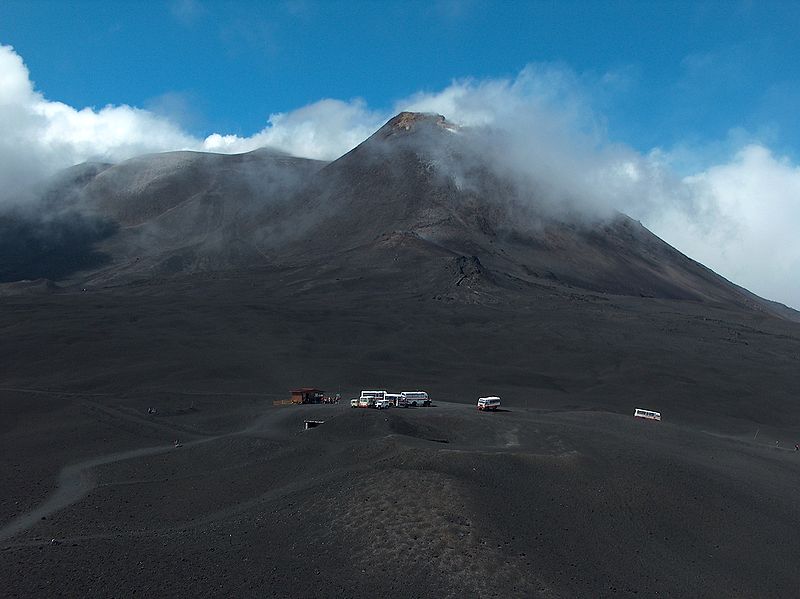 Messina, Catania, Taormina, Giardini Naxos, Palermo, Trapani, Milazzo, Napoli, Siracusa, Ragusa, Porto Empedocle, Reggio Calabria
Mount Etna & Messina (easy trek + pedestrian path).
The tour will start picking you up from the dock or other places you arrive. Driving to 2000 mt. (7.000 ft.) we will cross some Sicilian towns (Santa Venerina and Zafferana), then we will arrive to the Silvestri craters, it's amazing landscape of the big craters area, where we can admire the huge sea of lava coming from last eruptions. On the way we will enjoy marvelous landscape of the ancient lava flows and grape farms and magnificent landscape of the cost. The excursions to the summit zone of Mt. Etna it's our final destination today. Using the modern installations of the cable-cars on the slopes of Southern Mt. Etna, in only 15 minutes it is possible to reach the height of 2,504 meters. Following the ascent to 581 m., the second part of the excursions begins. The service is carried out with special off-road vehicles driven by expert conductors who calmly drive up even the most difficult paths, reaching in only 20 minutes, the height of 2,900 m. above sea level. Here, one finds themselves in front of an incomparable panorama suspended over the sea, from where it is possible to admire the majestic central crater and the historic lava flows which characterize the landscape of Mt. Etna. Here qualified staff take you to the places where the volcanic activity flourishes, completely respecting the laws issued by the authorities which protect the zone. Then we drive back to Messina (or other town) for the sightseeing tour. (see tour nr.1). In Catania we will visit the baroque city center, with its amazing cathedral. Then we will drive you to the dock or others places you prefer, in time for departure.
NOTES: This tour includes: cold soft drinks (cola-fanta-water), fresh pastries and one sandwich each.

All tours begin and end at the place and time established by the customer. Prices are per person. Within our vehicles is available for all our customers, free of charge, a minibar with cool drinks and snacks. The entrances to museums and other art venues, meals and tips are not included.
Free internet wi-fi in selected vehicles.
Prices
: depending on the tour and services selected.
Request a quote to:
info@sicilywithmario.com
MORE DAYS TOUR:
If you want to combine together several day trips, we can arrange personalized tours.
COMPLAINTS
If a Client has a complaint against the Company, the Client must first inform the company at the earliest opportunity to allow the grievance to be rectified and in case offer a refund, before any public display of the matter.