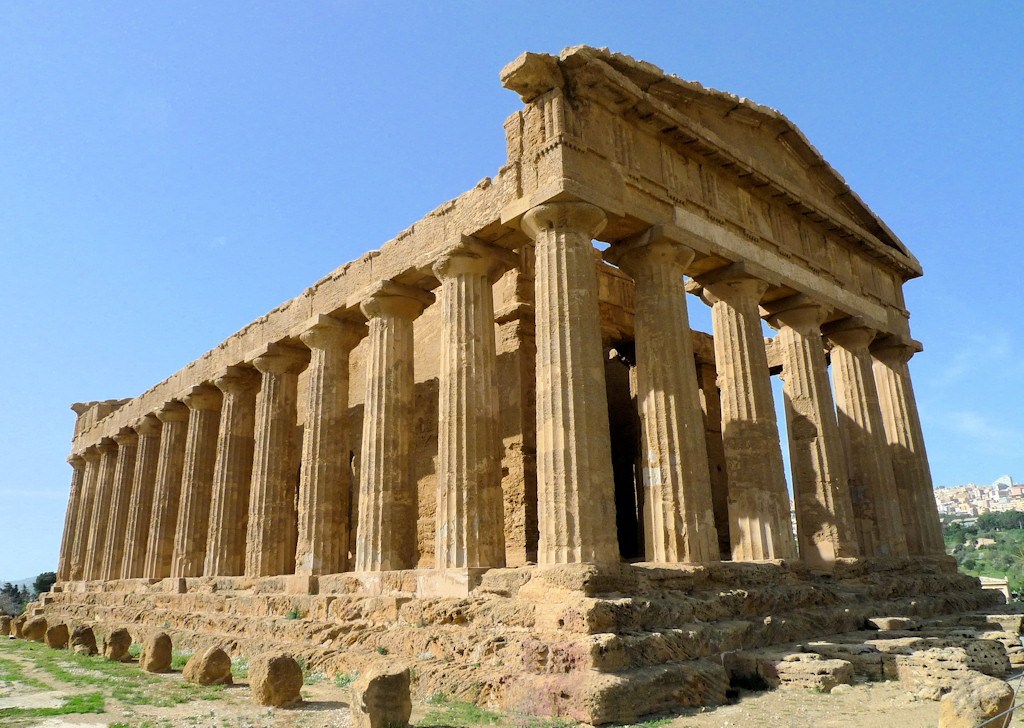 Messina, Catania, Taormina, Giardini Naxos, Palermo, Trapani, Milazzo, Napoli, Siracusa, Ragusa, Porto Empedocle, Reggio Calabria
Easy walking + pedestrian path
The tour begins at the place and time agreed with the customer. Situated on a plateau overlooking Sicily's southern coast, the ancient Akragas was founded in 582 BC by Greek colonists from Gela. The area we visit today is outside the walls of the modern city of considerable interest are: the Greek temples, theaters and the archaeological museum, which houses some of the findings of greater prestige. In the Valley of the Temples are the ruins of several temples, the necropolis, houses and all the original town plan of the ancient Greek colony. After visiting the archaeological area of Agrigento we head to the coast, exactly in San Leone, for a short walk and to enjoy a delicious homemade ice cream. Our tour ends here, customers will then be accompanied to the place and time they prefer.
All tours begin and end at the place and time established by the customer. Prices are per person. Within our vehicles is available for all our customers, free of charge, a minibar with cool drinks and snacks. The entrances to museums and other art venues, meals and tips are not included.
Free internet wi-fi in selected vehicles.
Prices
: depending on the tour and services selected.
Request a quote to:
info@sicilywithmario.com
MORE DAYS TOUR:
If you want to combine together several day trips, we can arrange personalized tours.
COMPLAINTS
If a Client has a complaint against the Company, the Client must first inform the company at the earliest opportunity to allow the grievance to be rectified and in case offer a refund, before any public display of the matter.