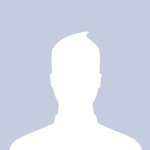 We just returned from a cruise that included a stop in Taormina. 8 of us had hired Mario for the full day. Mario was waiting for us as our tender approached the dock. We were driven in a very comfortable van to Mt. Etna where we hiked and took numerous photos of the amazing Silvestri craters. Mario provided cold beverages and pastries along with a passionate narrative of the area.
Our group next elected to take the funicular up Mt. Etna. Mario quickly purchased our tickets, allowing us to bypass the long line. The views from the top were phenomenal.
We were next driven to Taormina where we saw the Greek theater, various monuments, walked the streets, and had a delicious lunch.
Mario is very professional. All of our emails were promptly answered during the several months prior to our arrival in Taormina. He is very knowledgeable and passionate about his love of Sicily as was reflected in his narrative during the day.
We highly recommend Mario, and would choose him again for our next visit!