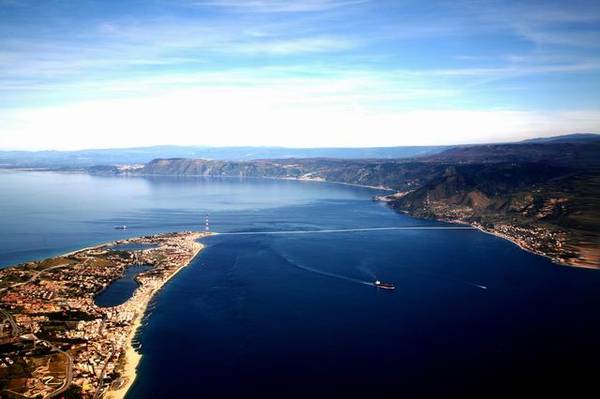 Messina, Catania, Taormina, Giardini Naxos, Palermo, Milazzo, Ragusa, Siracusa
Scylla and Charybdis, both scary sea monsters, they were so close to each other to form what modern people call "The Strait of Messina" and while Charybdis swallows and rejects three times a day the water of the sea, creating the giant vortices, Scilla attentive to the life of sailors with six heads trying to snatch as many sailors (Odyssey, XII, 112). The tour will start picking you up at the pier or any other place the customer wish. Full day sailing - spend a wonderful day sailing around the Strait of Messina on board a sailing boat, comfortable and well equipped. You will appreciate the magnificent beaches of "Paradiso", "Pace", "Contemplazione", "Sant'Agata", the picturesque fishermans villages of Ganzirri (if we are lucky we can see the traditional swordfish fishing), finally we reach the Cape Pelorus, the extreme tip of Sicily, where the Ionian Sea meets the Tyrrhenian Sea, where nature offer the best with a show of colors and scents fascinating. The lunch will be served on board, along with a DOC wine and the famous Sicilian pastry of Messina. We will have time to take a dip and a swim, watch the breathtaking backdrops and enjoy the radiant sicilian sun. Throughout the tour a marine guide will be with you, to tell you and make you better appreciate the beauty of the sea and the coast of Sicily. At the end you will be taken back to the pier or to any other destination of your choice.
Enjoy the fabulous Sicilian sea, with pristine beaches, paradise stretches of coastline, islands and crystal clear sea waters rich in fish and colorful marine life. Half-day, one day, a weekend or a week, in one of the many beaches or on an island (Aeolian Islands, Egadi Islands, Ustica, Linosa etc.). You choose, sicilywithmario will do the rest . Accommodation in hotels, apartments, holiday crafts of any kind (boats, dinghies, sailboats, cabin cruisers and small yachts),
for your
dream holiday
in Sicily.
E-mail: info@sicilywithmario.com